Get Started
 Training up leaders for mental health ministry
Anchor International makes it easy to train facilitators and launch safe, effective support groups. While many groups run on a short-term basis, we recognize that mental health ministry is a long-term commitment to your community. Our goal is to make sure your church or organization is equipped for excellence from the very start.
Here's a step-by-step look at how to get started with Anchor International groups at your church or organization:
 Share this ministry opportunity with your team.

 Designate a team member to oversee your mental health ministry. 

 Decide which program(s) you will offer.

 Recruit at least two facilitators to lead your groups.

 Enroll your facilitators in the facilitator training program.

 Order or download workbooks.

 Launch your group!
When you're ready to connect, simply complete the Get Started form at the bottom of this page. We look forward to hearing from you!
What programs does Anchor International offer?
Anchor International offers four different group curricula. Overcome, Fearless, and Fierce Love are 8-week programs, while Anchor Groups provide ongoing support on a weekly or biweekly basis. Please click here for program descriptions.
Why do we need a leadership contact to oversee this ministry?
Anchor International is committed to helping your church establish a long-term mental health ministry. This provides consistency for your church family and deepens the impact of your support group offerings. By identifying a team member to oversee your mental health ministry, you are taking an important step to providing long-term care and oversight, not only for your church members but for your group facilitators. We want to know that your facilitators will have support, guidance, and oversight from a dedicated member of your team. This is important for safety, accountability, and spiritual direction. 
How many facilitators are needed per group?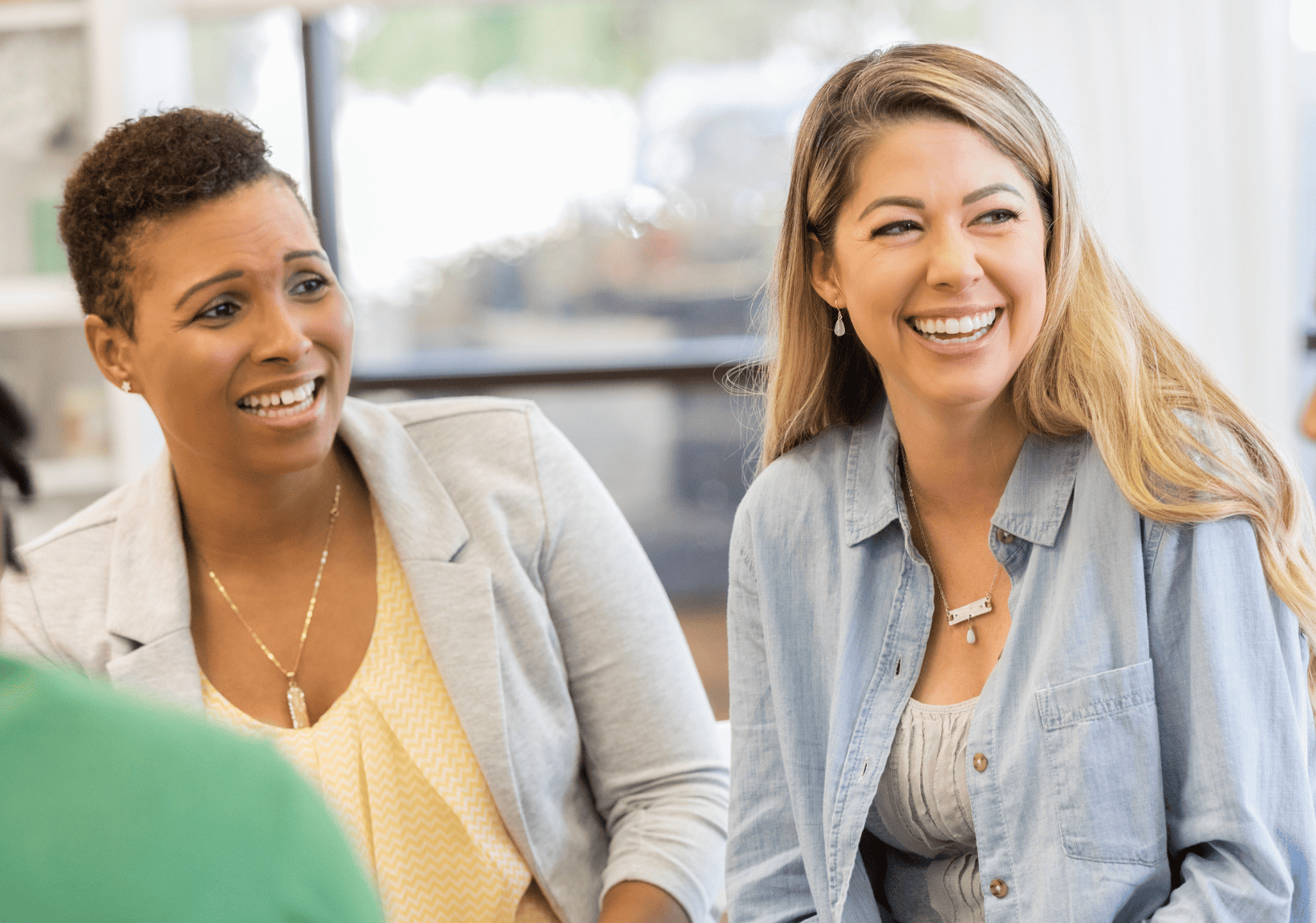 We highly recommend that all groups are led by at least two facilitators. This helps create a sense of safety and stability within the group, and co-facilitators keep each other accountable as they work together to guide discussions, navigate relationships, and maintain communication throughout the week. Group members benefit from having a unified team to look to, and we find that facilitators experience greater personal growth as they partner together.
What qualifications should facilitators have?
Life Experience: Anchor International programs are built on a peer-led support group model. One of the most powerful qualifications for any group facilitator is personal experience with mental health issues or with supporting a loved one. Peer leaders, equipped through training, bring a unique blend of humility and empathy to the group dynamics that foster deep relationships and the honest exploration of life and faith. Peer leaders demonstrate that we are all a work in progress, overcoming mental health challenges one day at a time through the help of Jesus.
Spiritual Maturity: In addition, Anchor International facilitators should be grounded in their identity in Christ and are pursuing an abiding relationship with him. They lead with vulnerability, model unconditional love, listen without bias, and are mindful of group dynamics and development. They create a safe space for participants to share and engage. Group facilitators recognize that every participant is on a unique journey with the Lord and is carrying the weight of untold stories shaped by family, culture, race, socioeconomics, and many other factors.
What is the Anchor International Facilitator Training Program?
Leading a mental health support group is a special calling, and it takes a unique set of skills to provide peer support for both faith and mental health. This is why Anchor International is dedicated to equipping facilitators through our simple yet comprehensive Anchor International Facilitator Training Program.
This online training program takes 1-2 hours to complete and can be done at your own pace. You'll then meet with our Volunteer Coordinator for a 30-minute Live Q&A Session / Exit Interview as a final step for certification. This live video call is required for all facilitators as a measure of safety and preparedness.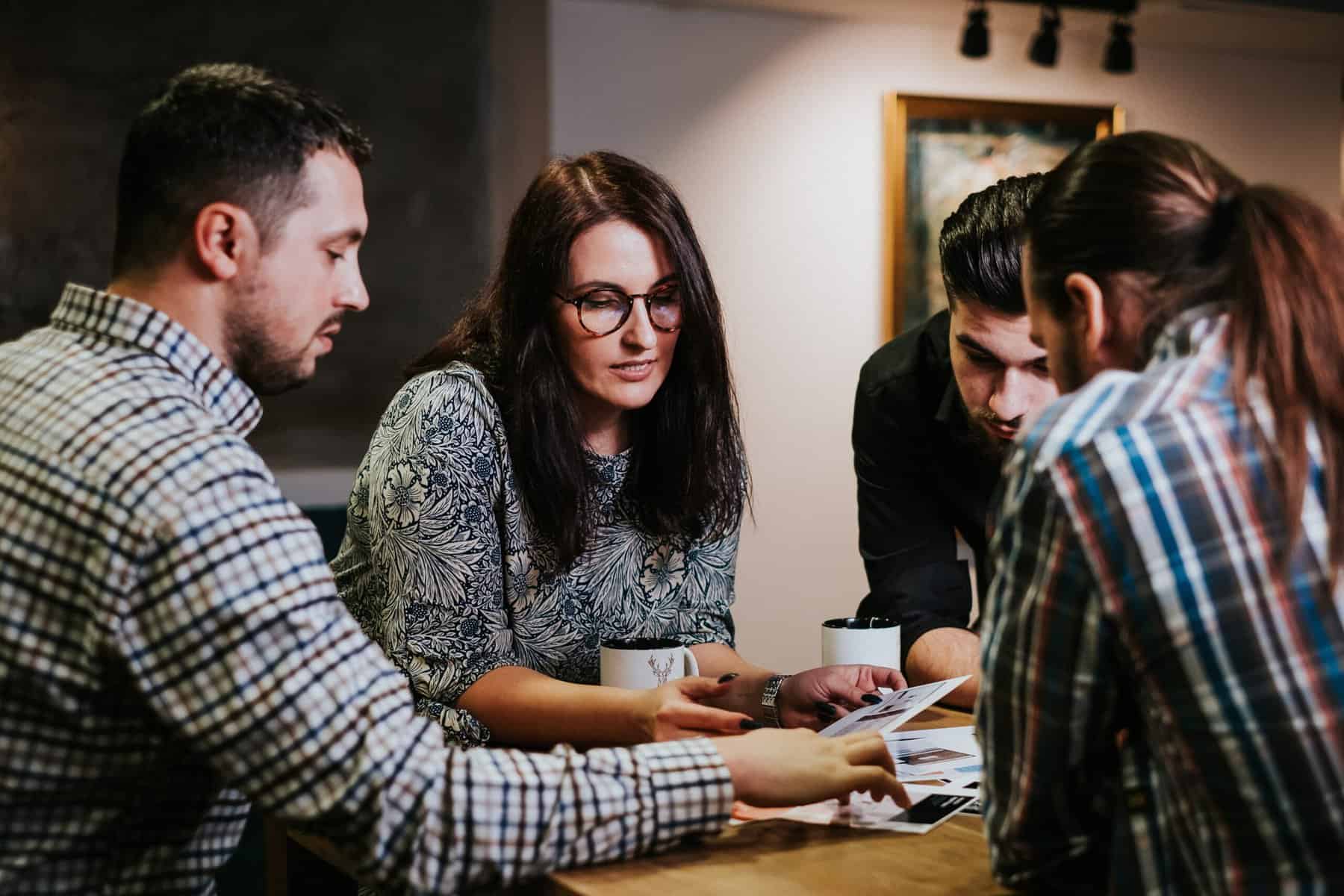 How much does it cost to use Anchor International's programs?
The work of Anchor International is more important now than ever before. The global mental health crisis is at an all-time high, as evidenced by increased rates of depression, anxiety, isolation, addiction, and suicide. Churches and faith communities are in critical need of a partner to walk alongside them, providing a framework for promoting mental wellness through Christ-centered community.
There is no fee for Anchor International training, programs, and support. Instead, we encourage hosting churches and organizations to make a voluntary annual gift to help cover the costs of this ministry.
Here's how your generosity helps toward our costs:
Raising Up Peer Leaders: $325 ($27/month) covers the cost of training for one group facilitator.
Equipping Churches for Mental Health Ministry: $2,580 ($215/month) provides year-round support, programs, and training for one church.
Anchor International is on mission to be fully integrated in at least 100 churches and organizations in 5 countries by 2027. Thank you for prayerfully considering an annual or monthly gift and being a part in this life-changing ministry.
Why should we choose Anchor International?
We're glad you asked! Anchor International is here to serve your ministry as you serve your community. Our small but mighty team is dedicated to providing personalized support through every step of your journey. If our training and programs sound like a good fit, we would love to partner with you. Here's what a few of our church partners are saying:
In my experience, mental health challenges and the discussion of them has been a bit of a taboo at many of the churches I've attended. I believe that Anchor's work to change that is much needed and very much in-line with what God desires for our churches.
I like the thoroughness of the training and the intentionality of the groups. It is exactly what we are looking for – a framework for supporting those in our community with mental health challenges.
It's amazing that people from all over the country and world can access these resources and be empowered, trained, and supported to offer this level of mental/spiritual health and support to our communities.
If you're interested in facilitating an Anchor International group in your church or community, simply complete the form below. We look forward to equipping you for this incredible opportunity to serve!